Jayne Sarah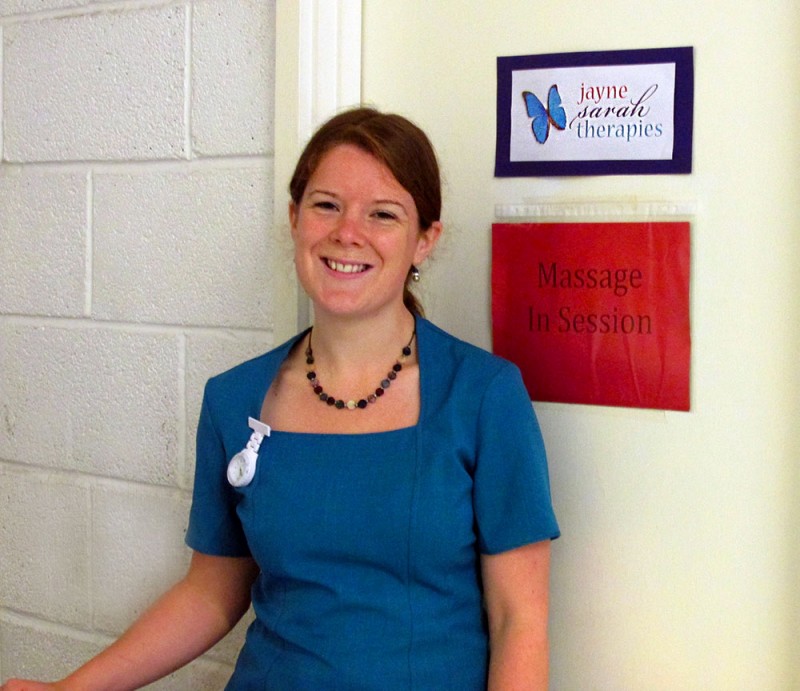 I trained and received a Certificate in Swedish Massage at the New South Wales School of Natural Medicine, Australia in 2009. I qualified with ITEC Diplomas in Body Massage, Anatomy and Physiology, Sports Massage and Indian Head Massage and received a Certificate in Facials for Therapists from the Devon Academy for Complementary Therapies between January and October 2010. I have since qualified with certificates in Traditional Thai Foot Massage, Hands-Free Massage, Seated Acupressure On Site Massage, Nutrition for Weight Management and Myofascial Release. I'm currently studying for a Level 3 qualification in Aromatherapy. I have been a self-employed therapist since October 2010 having spent five months working full time hours with a massage company in the French Alps.
I am passionate about the benefits of massage and embrace the opportunity to help all of my clients to experience those benefits. I'm not a beautician. I don't look for aesthetic imperfections in any of my clients; I just welcome the opportunity to help them to feel better by using complimentary therapies.
I spent eight years working in office environments and I know how taxing it can be on the body to sit at a desk using a phone and a computer, day after day. I've experienced the sharp pain beneath by left shoulder blade, the ache in my wrists, lower back and around my hip. I spent years learning what caused those pains and then learning how to relieve the pain effectively. This means that now, I can help you.
Working in the French Alps provided me with the opportunity to work with athletes of all disciplines, from Skiers and Snow Boarders, to Mountain Bikers, Cyclists, Olympic Runners, Hikers, Tennis Players, Squash Players, Swimmers, Footballers, Horse Riders… The list is endless. I've been trained not only to provide treatments for sports injuries and improve sporting performance but to successfully treat numerous "every day musculoskeletal injuries". I work closely with Ed Ley and his team of Personal Trainers and Nutrition Experts at Absolute Health. Together, we work to help people to achieve their health and fitness goals.
I understand the need sometimes to just sit still. To stop rushing around and feeling like a crazy person. Massage is a beautiful gift because it reminds each person that their body is worth the time and effort to make feel better, to feel relaxed, to feel important. It's not an invasive treatment. Modesty is ensured at all times. It's a wonderful thing when someone who arrived in a completely stressed state finds that by the end of the treatment, they are smiling and calm.
I love my job and by reaching out to a range of different clients, I feel like I'm making a valuable contribution to other people's lives, encouraging them to take care of themselves and receiving immense job satisfaction in return.
Claire Sellwood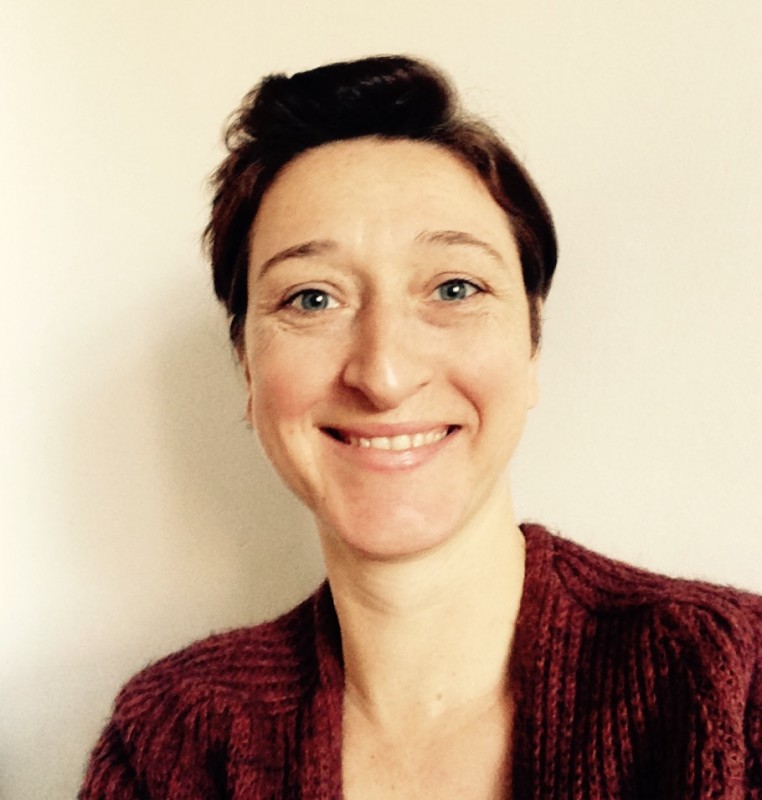 Claire qualified as a Massage Therapist in 1999 and practices Swedish Massage, Deep Tissue Massage, Indian Head Massage and Pregnancy Massage. Claire went on to study Health Studies in 2001 with her final project being "Stress in the Workplace"
Since 2005, Claire has specialised in Seated Acupressure Massage within the workplace.
Claire says:
"Working in this area has taught me an invaluable lesson about how the body responds to external stressors and how storing this tension often translates into something more. All too often, if tension is not released it can have detrimental effects on our body as a whole.

I work with each client holistically and have a client-centred approach. I will do my upmost to ensure that the client's needs are met and exceeded in each and every treatment. By working with the body as a whole and looking at the client's lifestyle and postural habits, I believe positive changes will naturally occur from making small adjustments to how we carry and apply ourselves."